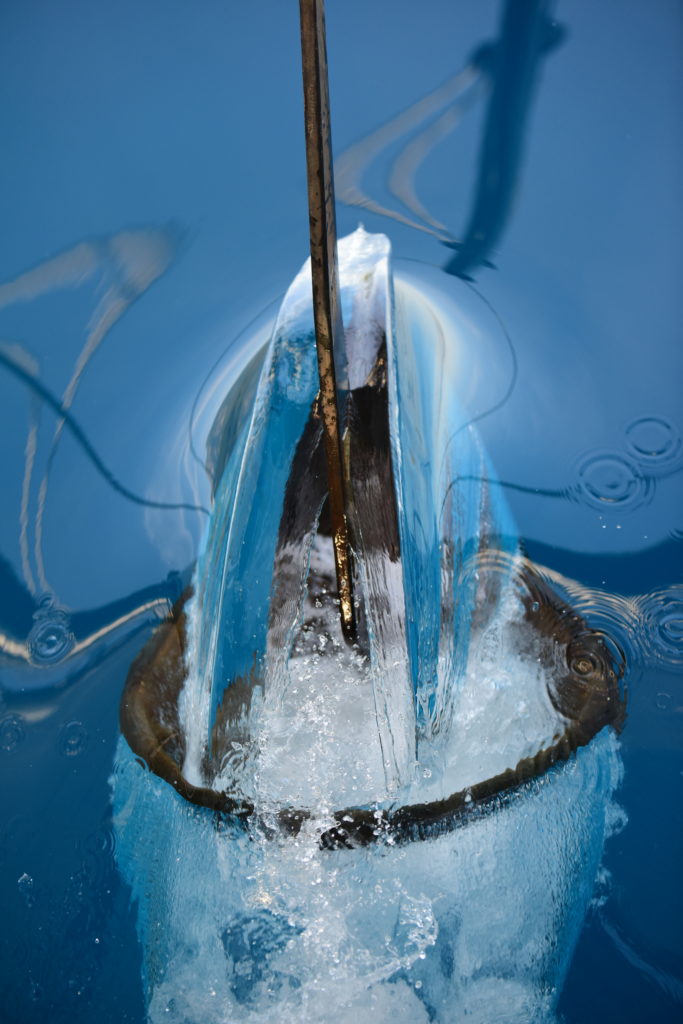 I started sailing in my mother's womb on a Venture 21 that my family owned. We sailed out of Santa Monica and my die-hard father would sail the 22 miles to Catalina Island, dock-to-anchor under sail alone. While his first passion was flying, he loved the purity of sailing. The boat had no motor at all. More than one night was spent becalmed in the harbor taking hours to get the last half mile into the slip.
Sailing San Diego in the 70's and 80′
During my late teens, some time was spent on Sabots and Hobie Cats racing and playing in San Diego on Mission Bay with friends. Finally, 20 years after I was born I bought my own Venture 21 and berthed it in Shelter Island in San Diego. We sailed that little craft many times a week and would take it out on the windiest days San Diego had to offer, which unfortunately are few and far between. But what a rush being out when the only other boats were the coast guard and US Navy SEALs.
In addition to the Venture 21, I owned a Prendle 18′ catamaran that was a blast to sailed and races. For several years that and a couple zodiacs made up my fleet. Many a great weekend was had on diving and surfing trips. A good friend in my 20's owned a 36 foot Lancer and I was fortunate that he allowed me to join him for several years of adventures. During that time I did my fair share of coastal weekend races and beer can evenings on many different styles and lengths of boats. It was typical that I would organize a 2-3 week bare boat charter each year on boats like the 47′ Jeanneau sloop.
Surfing and Sailing Adventures on Perfect Ride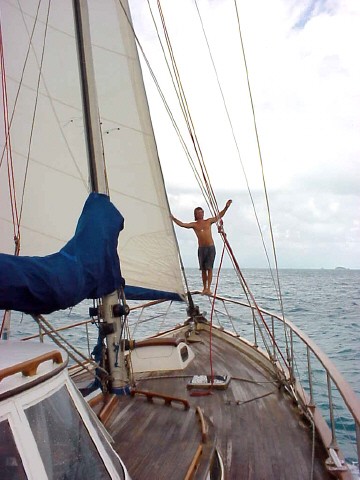 For three years I single handed a Ted Brewer designed 56′ pilot house ketch in the Caribbean. This boat was part of a surfer's journey called "Perfect Ride". She was a great home for following surf breaks around the Caribbean where I would anchor on the weather shore and then take the dingy around to where the green rooms were waiting. Many epic surf session were found aboard her. Perfect Ride had 7′ 4" head room down below and sported not one, but two bath tubs. She afforded more than a few amazing adventures and expeditions.
After a few decades of sailing mono-hulls, multi-hulls started to gain more attention. For a birthday adventure in 2010, a good friend whom I first met in Kindergarden gathered a total of four couples for a catamaran charter. Most of the eight of us knew each other from elementary school so the reunion was very sweet. Those two weeks afforded a new perspective on cats and opened the door for a five year odyssey aboard a similar sized catamaran.
The Golden Glow Global Romp
In 2014 I captained a 44′ Antares catamaran Golden Glow for five years crossing over 40,000 miles and visiting scores of countries across many oceans and seas.
Attached are some sailing check lists that I have compiled for the sailing I have done, hope they offer some help for those that are looking for a head start on various check lists used for cruising. More of these are available on the Golden Glow Sailing Checklists page of the Golden Glow Antares catamaran website.